Hi...
Looking for some spare glove box lid hinges ?
Any help appreciated ...

Thanks
Gino
Attachments

lotus-elan-glove-box-hinges_360_8f9a8956a711dd7194e3c225dc477347.jpg (74.6 KiB) Viewed 262 times
1965 Elan S2 Roadster
1965 Elan S3 Coupè
1967 Elan S3 Coupè
1968 Elan S4 Coupè
1969 Elan +2
1968 Lotus Seven S3
1961 Ford Anglia

gino1

Fourth Gear

Posts: 567
Joined: 12 Sep 2003
Location: Milano - Italy
Hi Gino,
Kelvedon have had them remade, quite expensive for what they are
https://kelvedonlotus.co.uk/product/glo ... nges-pair/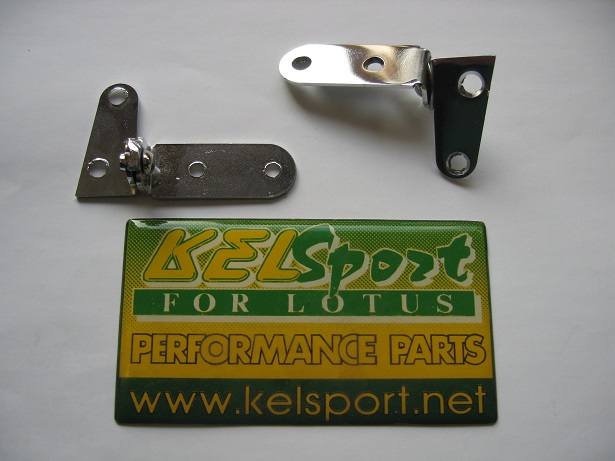 I can see if there are any at Castle Combe tomorrow, but when I have seen originals for sale they are even more money!
Kindest regards

Alan Thomas

Spyder fan

Coveted Fifth Gear

Posts: 2449
Joined: 11 Jun 2009
Location: Kent country & Sussex seaside UK
Hi Gino I've a pair of originals. PM me?
Steve

Silence is Guildern; Duct Tape is Silver

elanfan1

Coveted Fifth Gear

Posts: 1910
Joined: 13 Jan 2004
Location: Cardiff in Welsh Wales
Hi Steve, pm sent.
Thanks Gino
1965 Elan S2 Roadster
1965 Elan S3 Coupè
1967 Elan S3 Coupè
1968 Elan S4 Coupè
1969 Elan +2
1968 Lotus Seven S3
1961 Ford Anglia

gino1

Fourth Gear

Posts: 567
Joined: 12 Sep 2003
Location: Milano - Italy
Total Online:
Users browsing this forum: No registered users and 1 guest